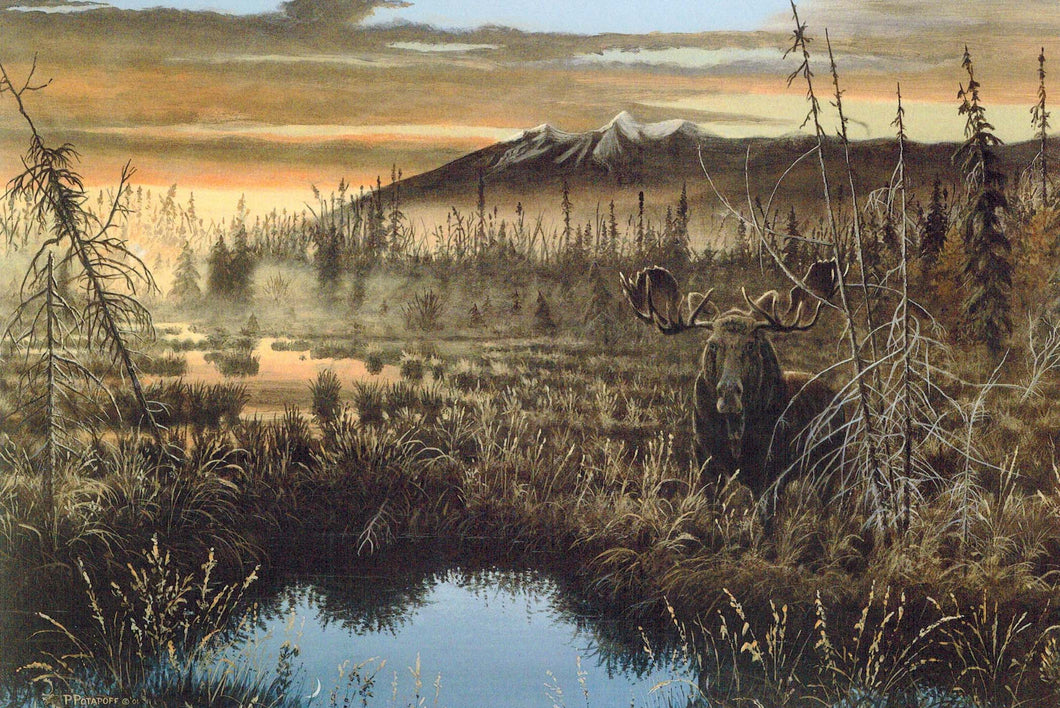 In His Domain - Moose
Regular price $23.00 $8.00 Sale
A Blank-inside Note Card by Canadian Artist - Peter Potapoff.
Peter was born and raised in southeastern British Columbia and has immersed himself in the wide outdoors all his life.  His experience living in the NWT for 12 years provided the basis for many of his images of animals in the Tundra. His work springs directly from the the texture and feeling that a place conveys to his mind and hand.

Sold in a package of 10 cards with Envelopes.